For English see below
Welchen Namen gibt man einem Projekt, das sich mit mittelalterlichen Handelsrouten und -straßen in (Nord-)Europa beschäftigt und diese in Form einer Karte in einem Geographischen Informationssystem (GIS) digitalisieren möchte? Es wurde schnell klar, dass der frühere Name, "Vormoderne Fernhandelsstraßen und regionales Wegenetz in Norddeutschland", keine Option darstellte, da unter diesem Titel nicht alle Aspekte und derzeitige sowie zukünftige Partner des Projekts einbezogen werden.
Unter Rücksichtnahme sämtlicher Anforderungen an den Titel wurden zunächst einige Akronyme entwickelt: PRISM ("premodern roads interactive street map"), NERTS ("Northern European road and transport systems") oder DRONE ("Digital roads of Northern Europe"). Allerdings waren die Akronyme nicht zufriedenstellend und gleichzeitig wurde unter keinem Titel das Projekt auf den Punkt gebracht. Daher griffen wir zum 'Allheilmittel der Historiker': Latein! So wurde schnell entschieden, dass Viabundus – frei übersetzt als "der Straße folgen(d)" oder "weitergehen(d)" – gut zusammenfasst, was Gegenstand unseres Projekts ist. Ergänzt um den Untertitel "Map of premodern European transport and mobility" ("Karte des vormodernen, europäischen Transports und der Mobilität") sind wir zuversichtlich, dass ein Name gefunden wurde, der zugleich einprägsam und verständlich ist.

Nachdem endlich ein Name gefunden wurde, wenden wir uns den vielen möglichen Fragestellungen zu, für die Viabundus eine Datengrundlage bieten kann. So bietet die Datenbank nicht nur eine einmalige Zusammenstellung sämtlicher wirtschaftlicher Daten zu Zollstellen, Stapelplätzen und Jahrmärkten für Europa auf der Grundlage des derzeitigen Forschungsstands. Auch die Vernetzung mittelalterlicher, städtischer Akteure wird in Form der Karte visualisiert. Damit lassen sich die Wege von Menschen, Waren und Ideen und im Mittelalter verfolgen. Wesentliche Fragen zur Mobilität können mithilfe von Viabundus ebenfalls untersucht werden: Wie lassen sich Schilderungen von Reisen in Itinerarien und Reiseberichten mit den ermittelten Straßenzügen zusammenbringen?
Aufgrund der im GIS gespeicherten Metadaten lassen sich darüber hinaus Aussagen über räumliche Verteilungen von Entwicklungen treffen und statistische Auswertungen vornehmen. Durch das Bemühen der Bearbeiter, auch eine zeitliche Dimension sichtbar zu machen, werden diachrone Untersuchungen möglich.
Zudem sei nochmals betont, dass es sich bei Viabundus um eine Datengrundlage handelt, die Forschungen vor allem unterstützen kann. Gleichzeitig können zukünftige Studien helfen, die Datengrundlage zu erweitern und noch umfassendere Untersuchungen zu ermöglichen.
Gerne vernehmen wir Ihre weiteren Ideen für Forschungsfragen!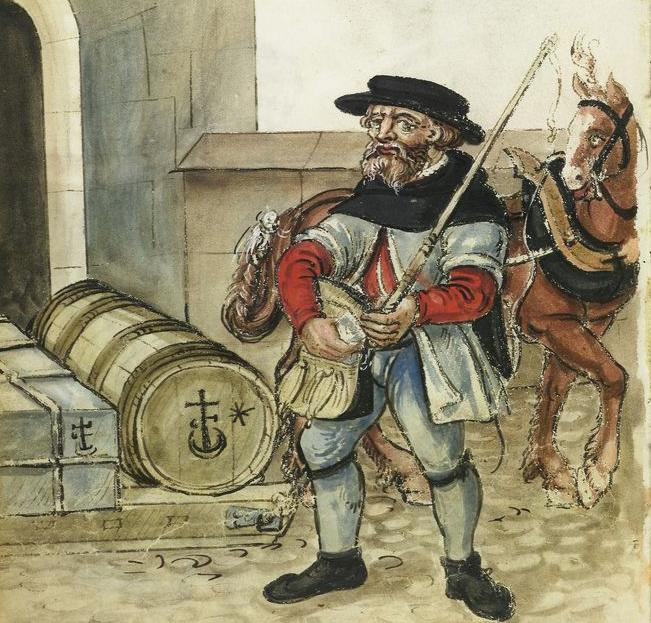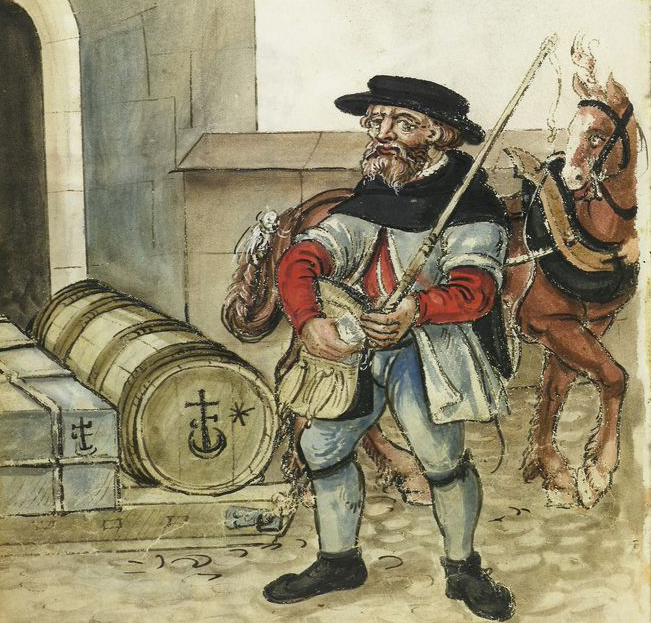 Viabundus – following the road
How to name a project that deals with medieval trade routes and roads in (Northern) Europe, which it wishes to digitize and map within a geographical information-system (GIS)? It soon became clear that the former temporary project title "premodern long-distance roads and regional pathing networks in Northern Germany" would not do since it did not include all aspects and all current and future project partners.
Considering all our prerequisites, we came up with several acronym-based names: PRISM ("premodern roads interactive street map"), NERTS ("Northern European road and transport systems") or DRONE ("Digital roads of Northern Europe"). But not only were the acronyms less than satisfactory, we still didn't feel like we captured the essence of the project. So we turned to the 'cure-it-all' for historians: Latin! It was quickly decided that Viabundus – translated freely as "following the road" or "marching on" – would convey the project's objectives quite well. Paired with the subtitle "Map of premodern European transport and mobility" we are now satisfied that we created a name that will be memorable and understandable at the same time.
Having finally found a name, we can now turn to all the possible research questions that can be answered with the help of Viabundus. It does not only provide a unique compilation of economic data referring to toll stations, staples and fairs in Europe, but it is also possible to visualize a network of medieval, urban actors. Therefore, the paths that medieval people, wares and ideas took can be followed. Essential questions on mobility can be scrutinized with the help of Viabundus: How to bring together reports on travel in itineraries and travel accounts with the determined pathways?
On the basis of metadata collected in the GIS, spatial issues on distribution and development and statistical analysis may be undertaken. Diachronic research is made possible by the endeavour to collect data in a temporal dimension.
It has to be emphasised that Viabundus is a database which will mainly support, not carry, future research. At the same time, future studies may help expand the database which will in turn enable even more comprehensive research.
We would be glad to hear about other possible research topics which may be approached with the help of Viabundus!