It has now been one year since our pilot project about Lower Saxony started in Göttingen. Moreover, the project partners in Aarhus and Magdeburg are in the saddle and the Dutch project is taking on shape. Time for our second plenary meeting to discuss the state of the project, this time at the offices of our team at Otto von Guericke Universität in Magdeburg on January 23 and 24.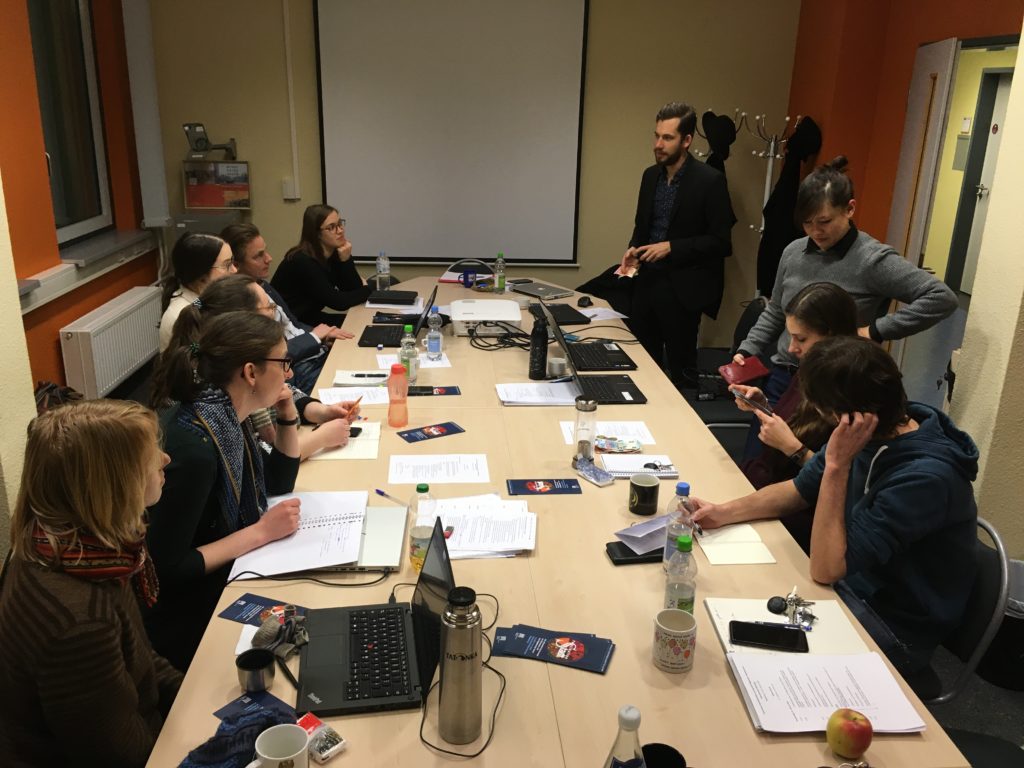 State of the Art:
The overall project finally has a name: "Viabundus. Map of premodern European transport and mobility".
Our database currently contains 9983 places (nodes), most of which have been localized, and many of which have been described. It is constantly growing and becoming more accurate.
The streets and waterways have been digitized roughly for Lower Saxony, the Netherlands and large parts of Thuringia, Saxony-Anhalt, Westfalia, Schleswig-Holstein, Mecklenburg-Vorpommern and Brandenburg.
A first version of the map application we intend to develop has been created.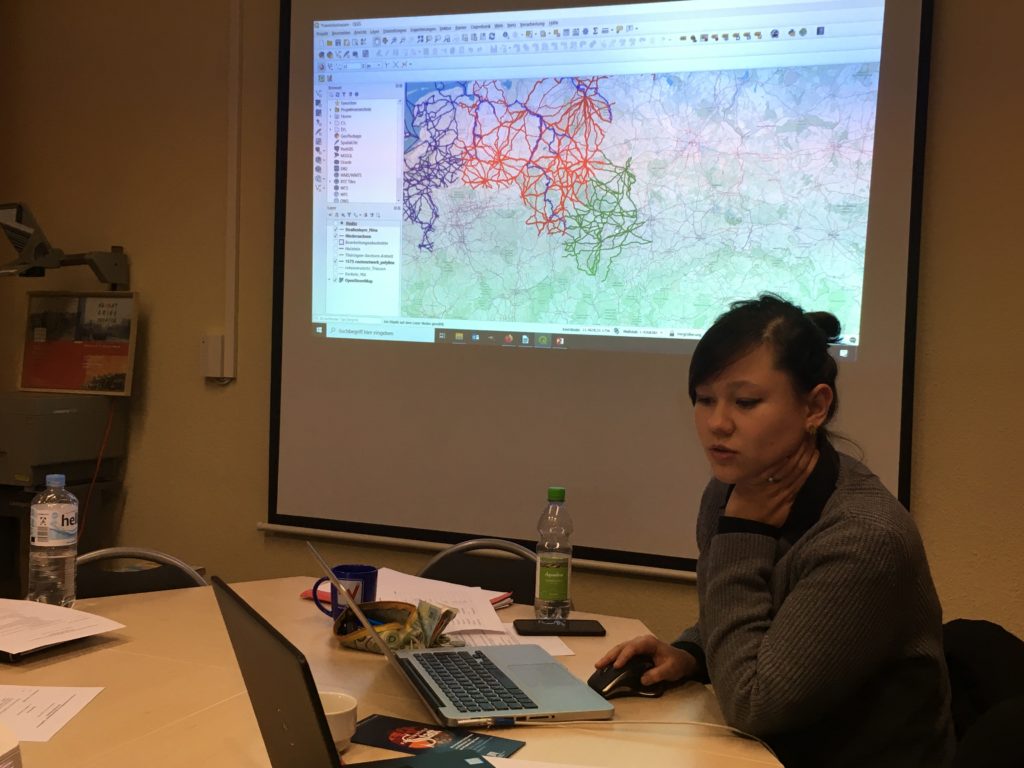 Apart from getting updates of the four teams (Aarhus, Göttingen, Lübeck, Magdeburg and Nijmegen) we discussed the standardization of entries in the SQL-Database. For example: If you want to distinguish a mere settlement from a town, what exactly constitutes a town? As the final map shall show precise routes (up to a scale of 1:36.000), how to deal with winter- and summer-roads? Is it important to map bundles of roads where there were several parallel routes because of surface conditions? Do we include the names of certain long-distance roads (like the Hellweg, via regia, etc.)?
While methodology is always a topic, we are sure that a network model consisting of several thousand nodes (places) spanning from Antwerp to Novogord and to Erfurt and Frankfurt in the south, and a great number of edges (routes or route segments) will provide the means to precisely analyse distances, connectivity of places, estimate travel times and much more for the three centuries between 1350 and 1650.
We are happy to meet you at the MECERN Conference in Gdansk in April and at the EAUH Congress in Antwerp in September. Currently we are applying for participation in at least two other conferences, so keep your eyes open!