Welcome to Viabundus!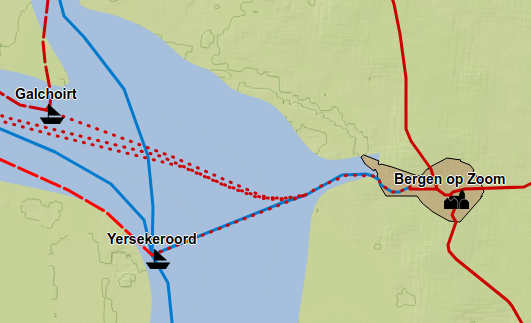 Viabundus is a freely accessible online street map of late medieval and early modern northern Europe (1350-1650). Originally conceived as the digitisation of Friedrich Bruns and Hugo Weczerka's Hansische Handelsstraßen (1962) atlas of land roads in the Hanseatic area, the Viabundus map moves beyond that. It includes among others: a database with information about settlements, towns, tolls, staple markets and other information relevant for the pre-modern traveller; a route calculator; a calendar of fairs; and additional land routes as well as water ways.
Viabundus is a work in progress. Currently, it contains a rough digitisation of the land routes from Hansische Handelsstraßen, as well as a thoroughly researched road network for the current-day Netherlands, Denmark, the German states of Lower Saxony, Schleswig-Holstein, Thuringia, Saxony-Anhalt, Brandenburg, Mecklenburg-Vorpommern, Hesse and North Rhine-Westfalia, and parts of Poland (Pomerania, Royal Prussia, Greater Poland). The pre-modern road network of Denmark will be added soon; the inclusion of other regions is currently being planned. Take a look at our Documentation for further information about what Viabundus is and can do. Do you have questions, comments or do you wish to contribute to Viabundus? Don't hesitate to contact us.
The data collected for the compilation of the Viabundus map is available Open Access (CC-BY-SA) and can be downloaded in various formats below.